Owain Park is a prize-winning composer, published by Novello. His music has been performed across the world, by ensembles including the Tallis Scholars, the Aurora Orchestra and the Norwegian Soloists Choir. Recent works include Shakespeare Songs of Night-Time for Stephen Layton and the Holst Singers, and Beati quorum via, commissioned by the Wells Cathedral Chorister Trust for The Countess of Wessex. This season, The Wings of the Wind has been included by The Choir of Trinity College Cambridge in their tour programme to the United States. His compositions have won awards from organisations including the National Centre for Early Music, and his music has been broadcast on BBC Radios 3 and 4, and Classic FM.
Owain is also a conductor, singer and organist. He conducts The Gesualdo Six, a male-voice ensemble specialising in early music, but also performing works as diverse as Ligeti's Nonsense Madrigals. Recent projects have included two series of Bach Cantatas, Purcell's opera Dido and Aeneas and Mozart's Requiem. Holding the FRCO diploma, Owain is currently Senior Organ Scholar at Trinity College Cambridge and was formerly Senior Organ Scholar at Wells Cathedral. To find out more, please visit: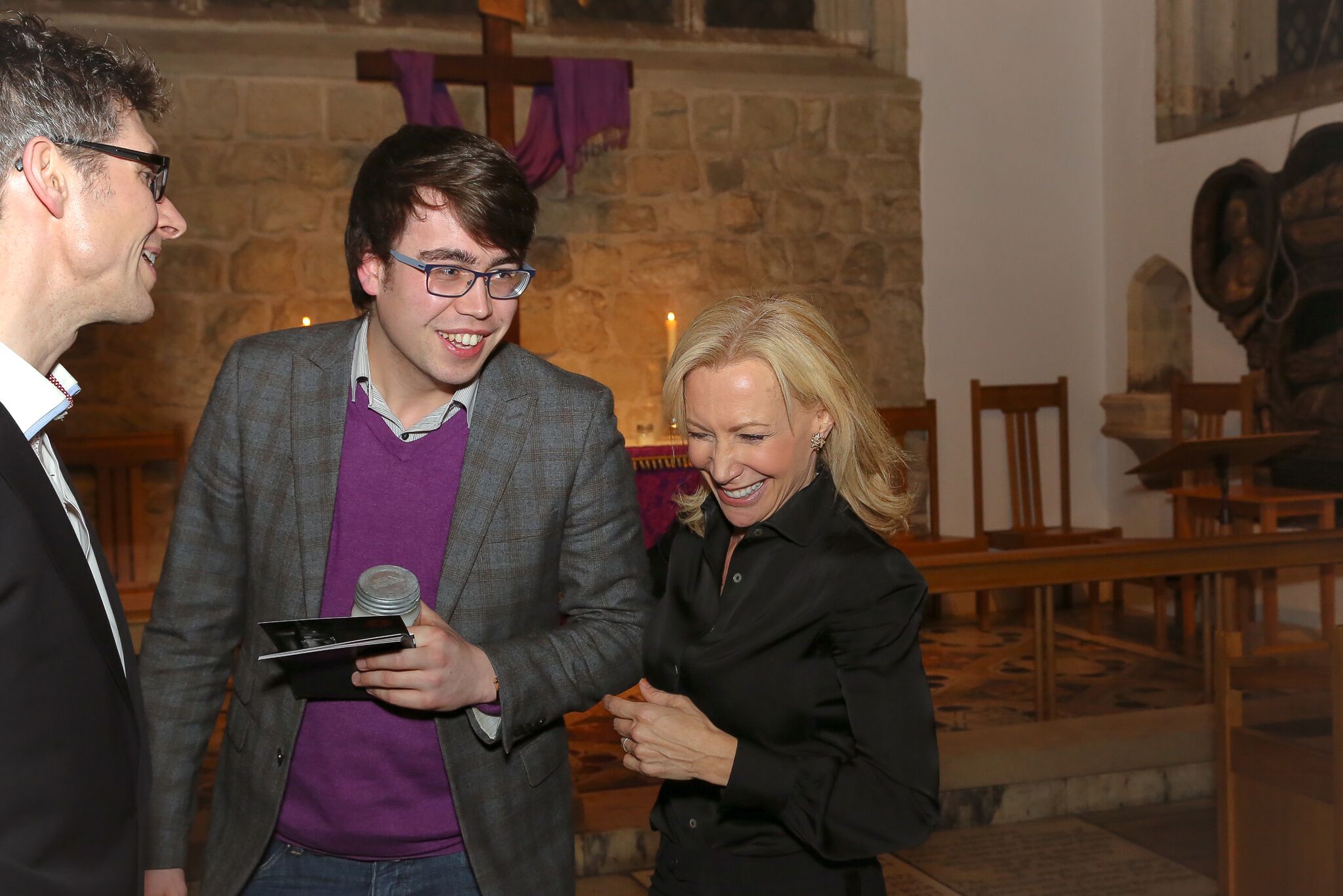 A reflection on the Sanctus and Benedictus of Byrd's 5-part Mass
I was instantly drawn to Kathleen Raine's The World when looking for a text for this reflection. It's themes perfectly corresponded with my idea of Byrd's Sanctus being an expansive, continually evolving work. It is a fascinating poem, manipulating only six ideas but creating an effortless circle of themes, interweaving and inextricably linked. Elements of the poem are reflected in this piece as well as melodic lines from Byrd's original composition, which are often set against a backdrop of shimmering chords. Whilst composing this piece, I kept the part books of the mass in my sightline, constantly influencing the shapes and contours of the music. There is a sense of travel in the continuous humming, often linking sections as themes are passed around the voices. The Hosanna section was written borrowing just the open vowels of the original text to create a warm, engulfing sound. This idea is heard twice in the piece, the second time returning elongated and more joyous.
WORLD PREMIERE: 10th February 2016, Tower of London
ALBUM: Upheld by Stillness